Dramatically reduce your fossil fuel dependent heat on your industrial sites.
Our Services
Flex Power Solutions will dramatically reduce the fossil fuel needed for heat in Irish industrial sites. This will result in massive reduction in carbon emissions and will help Ireland reach its 2030 Renewable Electricity target of 80%. The industrial site can be zero carbon ready this year. Our three offerings are:
The Parat Boiler
Turnkey solution
Carbon reduction as a service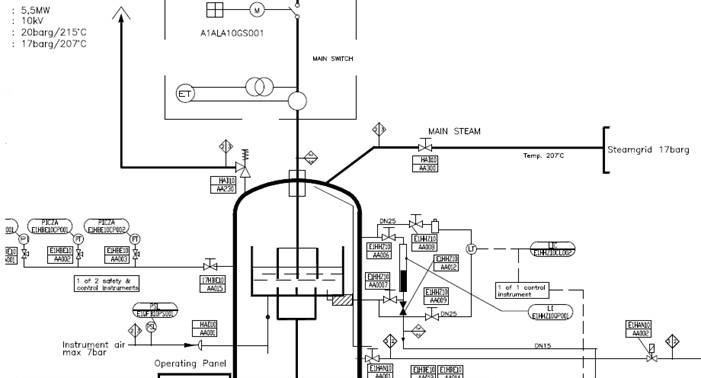 ---
The Parat Boiler
Flex Power Solutions, as agents for Parat Boilers, will size and specify the right boiler to meet our industrial clients' objectives. The Parat Engineering Team will support your onsite engineering team. The Norwegian team already have their worldwide distribution and maintenance system in place to give excellent support and after care.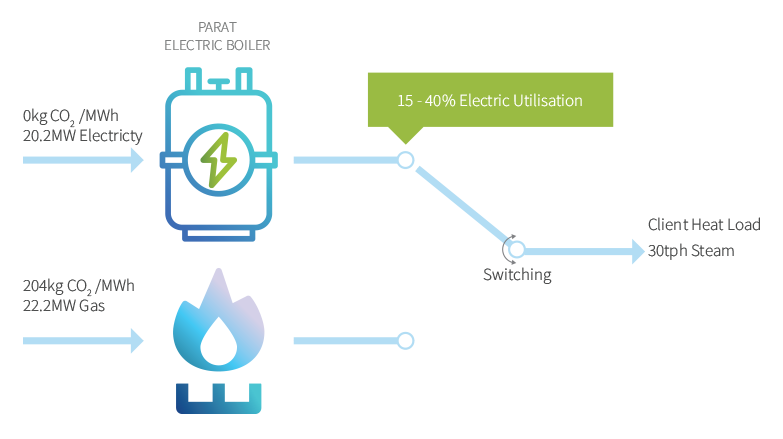 Turnkey Solution
Flex Power Solutions will install Parat electrode boilers alongside existing boilers. We will manage the integration of the steam demand with the wholesale electricity market to substitute expensive carbon intensive steam with cheap green steam in times of high wind. The electrode boiler will assist the electricity Transmission System Operators to manage grid frequencies at times of high wind and reduce the dispatch down wind turbines. In return for supporting the high renewable electricity grid our clients will benefit from reduced steam generation costs while also improving their carbon energy profile.
A turnkey solution to support our clients financing package can be arranged. We will design and install the equipment including a new high voltage grid connection if required. We will manage the wholesale market interface and deliver to you steam with zero emission for less than the cost of your current boilers. If the client wants 100% heat decarbonisation now, then there is also an option to replace fossil fuel completely and charge the Electrode/Electric Element boiler with Zero Carbon electricity from your existing electricity Supplier. With zero carbon electricity a 20MW Electrode boiler can produce 30tph high pressure steam and offset 194,666kWh/year of natural gas saving our clients 39,712 t CO2/year.
Carbon Reduction as a Service
(or Steam as a service)
As needed Flex Power Solutions can arrange finance to provide clients with a hands-off solution where we Design, Build, Own, Operate and Maintain the equipment and infrastructure to provide our clients with zero carbon steam/hotwater. This 'Zero Carbon Steam as a Service' may suit clients who want to focus on their core business.
Flex Power Solutions can make your site zero carbon ready, leveraged on decarbonisation of the electricity grid. By 2025 you can expect 25% substitution, 30% by 2030. Flex Power Solutions combines industrial steam generation expertise and electricity market know-how to help you reach your green energy targets while also saving you money.
Step-up to industrial decarbonisation
We can slash your carbon emissions
We can reduce your cost of steam.
We can use your industrial heat to reduce dispatch down of wind turbines